Premium SaaS Features For No Extra Work
Add Export to Salesforce and other cloud integrations to your webapp in seconds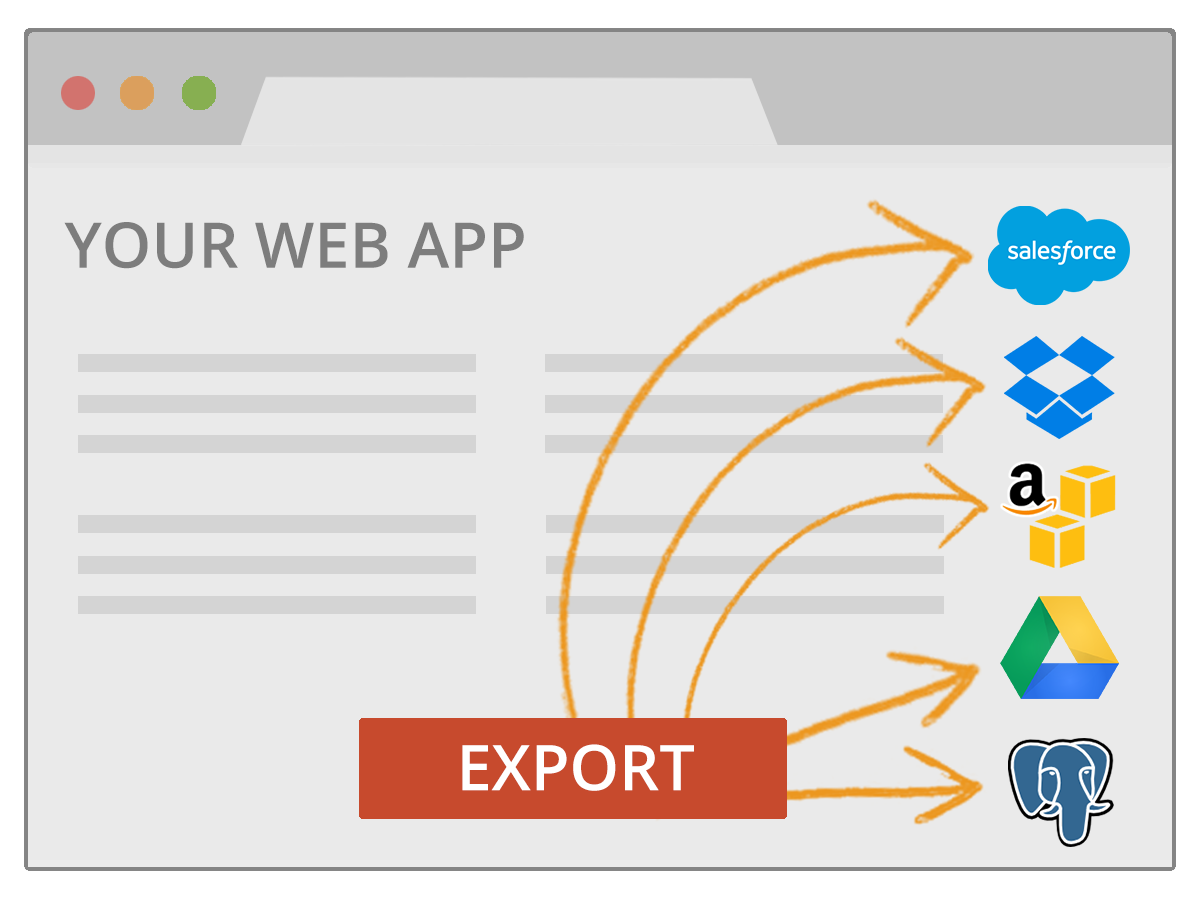 Trivially Easy Installation
Just add our plugin to your webapp. We will auto-detect your links and handle the rest.
Happy Clients
Let your users to seamlessly export their data to hundreds of apps like S3 and SalesForce.
Become More Valuable
Instantly get users to upgrade to a premium tier by saving them from relentless slog.
Sign up now to make your app more profitable!